Disposal of waste chemicals and liquid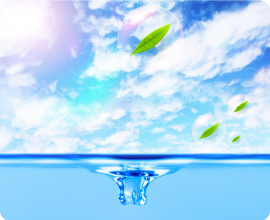 Safe disposal of waste reagents and liquid, with our long experience.

Reagents is very important for industry and science.But many chemicals are hazardous and dangerous.If you have waste reagents please do not hesitate to contact us.
Our staff familiar with chemical and the law and willl dipose appropriately.
Management for chemicals&reagents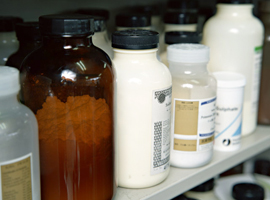 ◎

Risk of accident (ex. Theft)

◎

Risk of disaster due to damage suffered during the earthquake.
(Penetration into the downstairs)

◎

Risk of leakage due to corrosion and degradation vessels.
(More than 5 years is dangerous)

◎

Risk of contamination due to liquefaction and vaporization odor.
(Organic mercury and toxic substances)

◎

Possibility of explosion by contact with water or air.
(Such as sodium metal)

◎

Annyoying inventory control of poison.

◎

Deterioration of reagents with long time storage.

◎

Affect the work environment of the laboratory.

◎

Increased risk become unknown reagent label came off.
(Difficulty disposal)

◎

Compliance with the legal and other requirements,
such as site inspections of the fire department.
Q&A
Is it available that disposal waste reagents from one unit?

Yes, it's OK.

Is it possible for disposal an reagent without label?

Yes,Our pharmacist will analysis what reagent it is. If It's impossible for disposal, we'll return it back to customer.

Is a quote request available without providing the reagent?

More detailed information,such as the package,units and quantities will be helpful for giving a quote.

Is a prompt disposal available ?

Disposal will be able to do when an agreement made.
The disposal date can be consulted.

Does the agreement prepare by Osaka Yakken?

Yes, it does.

How long to make an agreement?

Usually, it needs three weeks~2 months.

Why is it different for making an agreement?

It depends on disposal places and kinds of reagents.

If there just has one bottle of waste reagent, the customer can carry it by himself?

According to legislation, the one,who has no the authority of a Transportation of Industrial Waste, can't carry the reagents.Even there's only one bottle, transportation should be done by the authorized companies.

Has there something prepared for disposal?

The shipping container will be prepared by Osaka Yakken at the same time of the manifest.The manifest will be given to customers on carrying day when necessary items filled in the blanks. Finally the disposal company will confirm that it becomes valid.

How long will it take for disposal reagents?

Depends on different reagents. The longest might be 2 months.

Will customers receive an information after disposal?

The manifest will be posted to customers after filling in disposal date.(By legislation, the manifest and agreement should be kept over five years by both of two.)